Introducing the Beacon Community Fitness team
Meet the fitness experts that are here to help you achieve your goals
Fill out the form below to get started
Take the first step towards getting the results that you want
START NOW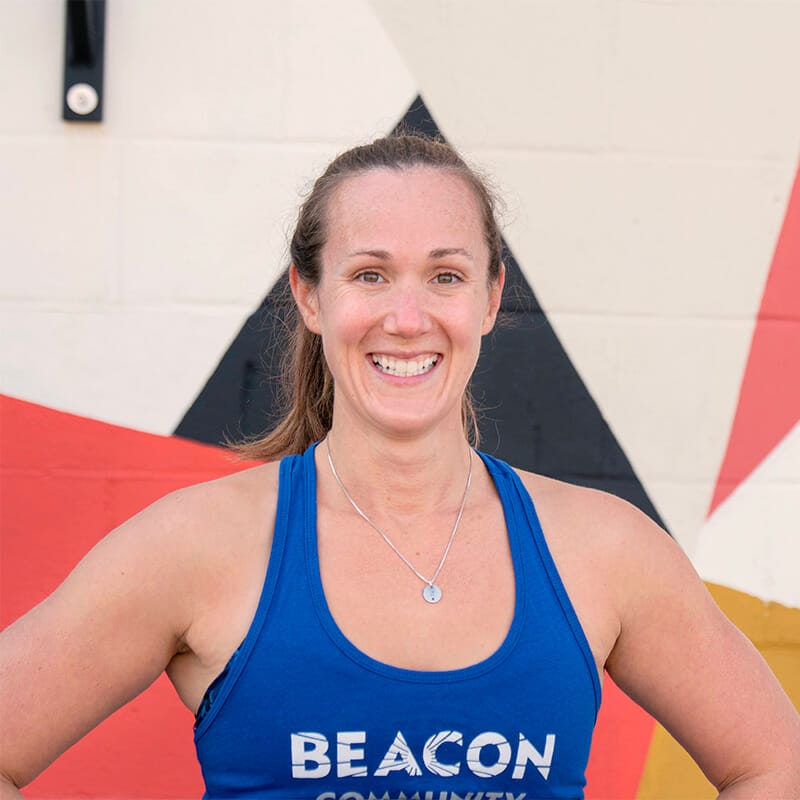 Our founder
Kristen Moustrouphis
Beacon Community Fitness is a collaborative community dedicated to getting fit, having fun and making meaningful connections. Founded as CrossFit Beacon in 2012 around a shared passion for creating a CrossFit program in a fun and inclusive environment, our focus has expanded under Kristen's ownership since 2019 to reflect our deep commitment to community health and the link between health and fitness. Kristen began as a member in 2014. After watching from afar for months while taking yoga classes next door she finally built up the courage to walk through the doors and literally hasn't left since. As an avid athlete through high school and collage Kristen immediately felt at home in the team environment. She joined Beacon as a full time coach, retiring from a decade long career in secondary education, in 2016 and took over ownership in 2019. As a mom of two young kiddos Kristen has made it her personal mission to create an environment at Beacon that supports members through the natural transitions of life, including motherhood. There's no denying the magic that happens when we are surrounded by other people who show up for themselves and each other to do hard things. We feel it in our spirits, but it transforms our bodies as well, and it is that alchemy that is at the heart of the Beacon experience. When you walk through our doors, you are entering a space dedicated to meeting you right where you are with a supportive community of members and coaches moving you forward toward your health and fitness goals. Together, we are building up a buffer of fitness by taking care of our bodies and minds so that when the inevitable setbacks, injuries, disappointments or loss arrive we can recover well without it becoming a major debilitating event. We are inviting optimal health where blood pressure is managed without medication, blood sugar is stable and your body's cortisol levels are in a balanced place. When we welcome fitness for life we are rewarded with freedom of independent movement in our bodies, a foundation to push ourselves and take on new challenges, and a buffer to hold us up on bad days.
Group Coach, Momma Movement Coach & Personal Trainer
"Queen of CrossFit" Why I Coach: To help athletes trust that they are capable and strong enough to do whatever they put their mind to… it just takes time and patience.
Certifications: CF L2 Certified BirthFit Coach Registered 200hr Kripalu Yoga Teacher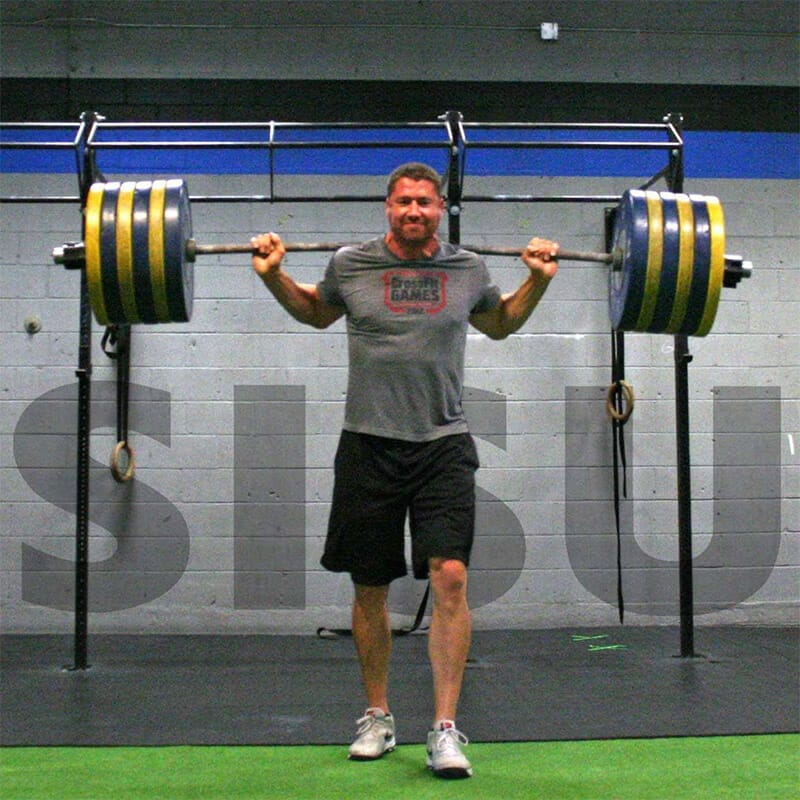 Founding Coach, Group Coach & Personal Trainer
"Light Keeper" Why I Coach: To connect athletes with their bodies and their potential to crush in and out of the gym.
Certifications: CF L2 Olympic Weightlifting, Gymnastics Kids
Group Coach
"O.G. MEg" Why I Coach: To see athletes gain confidence and strength, and often transform themselves
Certifications: CF L2 Certified BirthFit Coach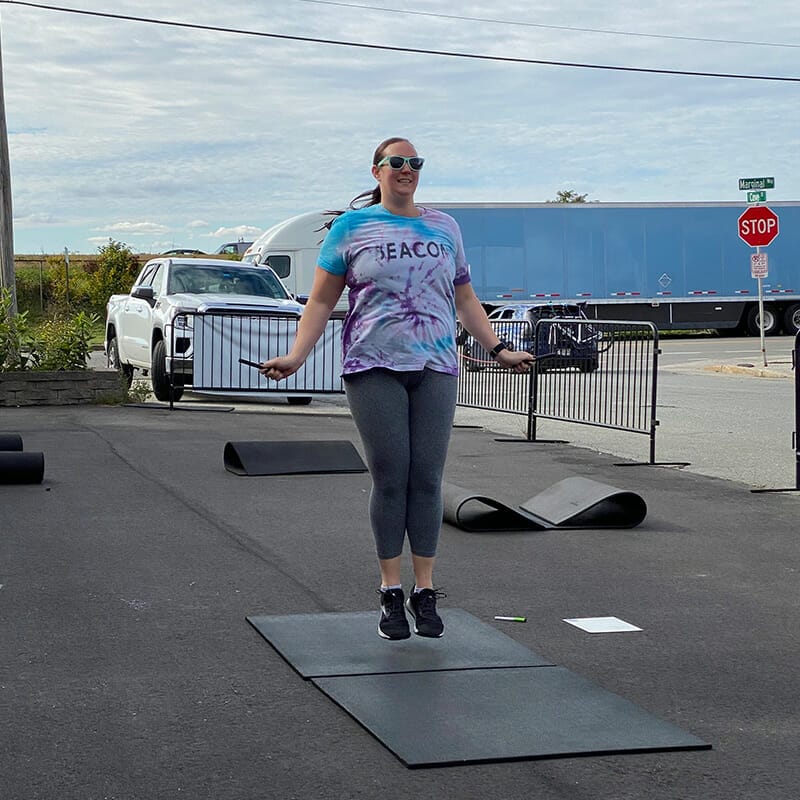 Head Nutrition Coach, Group Coach, Director of Youth Programs & Personal Trainer
Why I Coach: I feel like people like me need to see that people like me belong in a gym too. I don't mean that in a negative way, but when I first came to CrossFit I hadn't been physically active in years, mostly sedentary, I was a smoker and still finding my way with nutrition. I want to normalize others like me being a part of Beacon. The community I found here was supportive, motivating and met me where I was at and what to be a part of providing that to other people!
Certifications: Certified Nutrition Coach PN1 (Precision Nutrition) CF-L2 CF-Kids
Group Coach
Why I Coach: To get athletes to increase their intensity, especially by competing with the voices in their heads telling them to slow down.
Certifications: CF L2 CF Olympic Weightlifting
Group Coach
Why I Coach: To share my passion for health and fitness, and to encourage others through coaching classes to pursue their best self!
Certifications: CF-L2
Group Coach, Momma Coach & Personal Trainer
Why I Coach: I have always aspired to have a career rooted in building relationships. I initially pursued that interest when I worked as an elementary school teacher for twelve years. During that time, working out became an outlet for me, and that outlet quickly turned into a passion for health and wellness. Over the years, I was fortunate to work with some amazing coaches who challenged me to work hard, train smart, get out of my comfort zone, and, most importantly, to have fun while doing it. Those individuals inspired me in so many ways, and I slowly began to realize that I wanted to be able to give that back to others. Flash forward to today, and here I am at 35 embarking on a new career as a coach!
Certifications: CF-L2, Girls Gone Strong Certified, GGS Certified Women's Coaching Specialist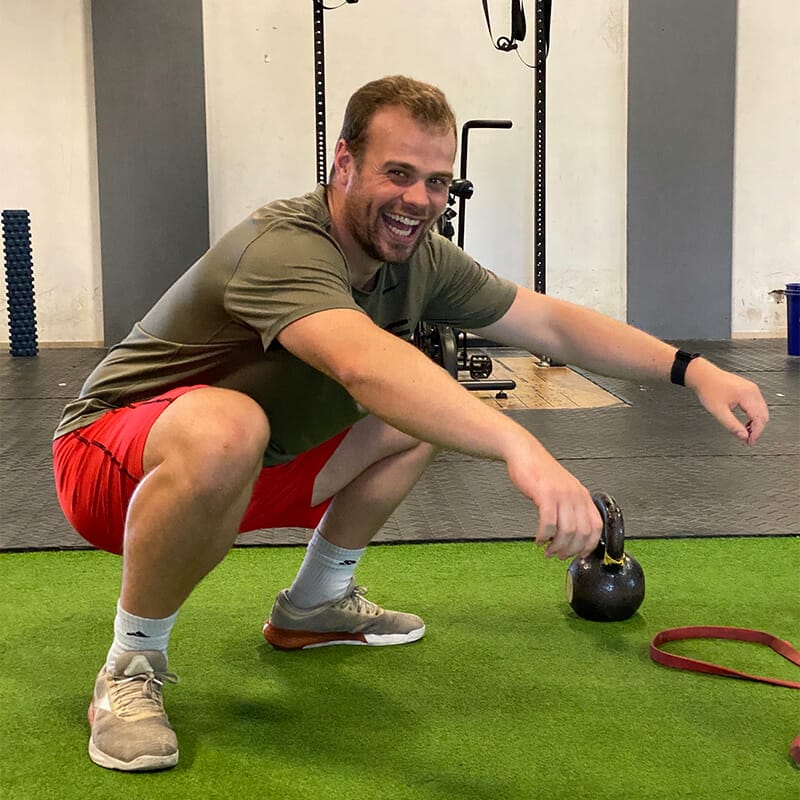 Group Coach
Why I Coach: Because I love seeing people achieve goals they never thought they'd reach when they first walked in the gym. Whether those goals be mental or physical.
Certifications: CF-L2
Group Coach & Personal Trainer 
Why I Coach: I came to training and coaching after 5 years of teaching. I love working with kids and helping others, but over the last decade, as My passion for Fitness has grown, I have realized I want to be able to share that passion with others to help them meet their goals.
Certifications: CF-L1, NASM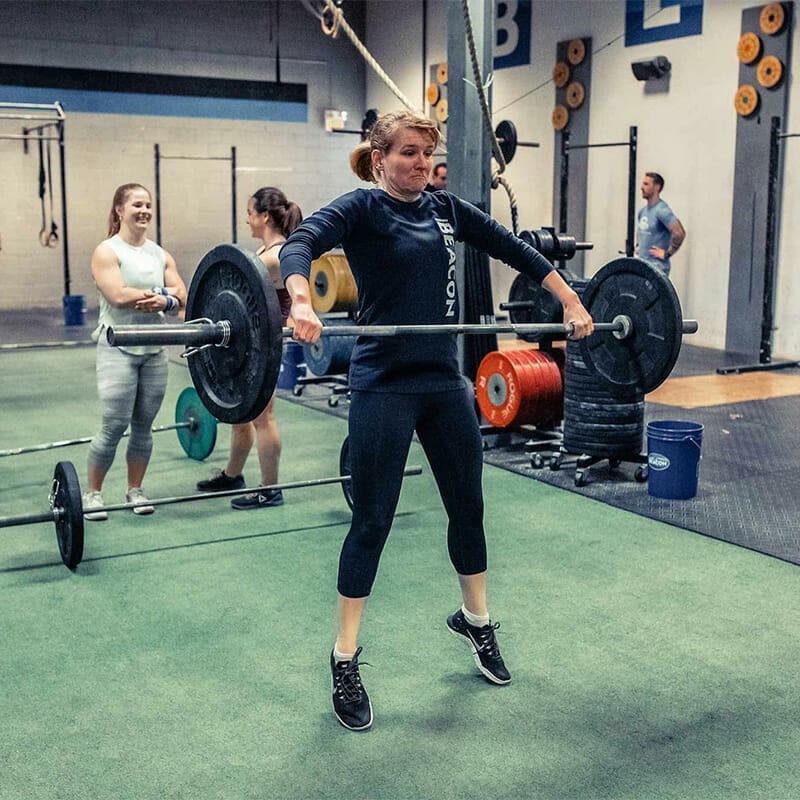 Group Coach & Personal Trainer
Why I Coach: I first picked up a barbell when I joined Beacon when I was 39 years old. I never imagined I could get stronger at that age. But I did and 7 years later I keep getting stronger! I coach because I want to share the magic and joy that Beacon brings me with more folks who might be intimidated to walk through our doors or think they might be too old to get started!
Certifications: CF-L2, USA Weightlifting L-1
Group Coach
Why I Coach: I never thought I would be a teacher of anything until I found CrossFit at Beacon. Watching and helping other people achieve their goals has become my passion and I love getting to nerd out with others about CrossFit and supporting them in achieving their goals!
Certifications: CF-L1, LMT
Start here
Book a free intro today so we can learn all about you, your goals and how we can help you reach them
Fill out the form below to get started
Take the first step towards getting the results that you want
Free Intro